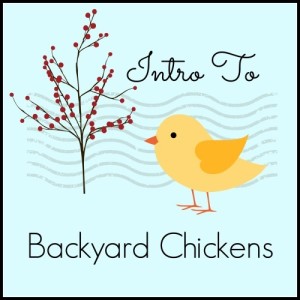 Introduction to Backyard Chickens
After spending many weekends walking around and knocking on doors in our subdivision than I care to remember, I wish I had put together this brochure a lot sooner.  Inevitably, people would be interested in chickens and I would spend a lot of time answering the same basic questions over and over.  Some out of curiosity, some out of negativity.  Unless they have had contact with chickens, many people harbor misconceptions about how chickens are raised in a backyard environment and how it will impact them to have them next door or down the street.  We put together the Brief on Chickens to address all the concerns we envisioned people having, but it would have been nice to have a simple brochure or handout to leave with residents.  So here it is.
Tri-Fold Brochure
The document can be printed in color or black and white and is available in 3 different formats for use as is or editing.  Feel free to change it as needed for your situation!  Good luck in your efforts to change existing ordinances or indentures!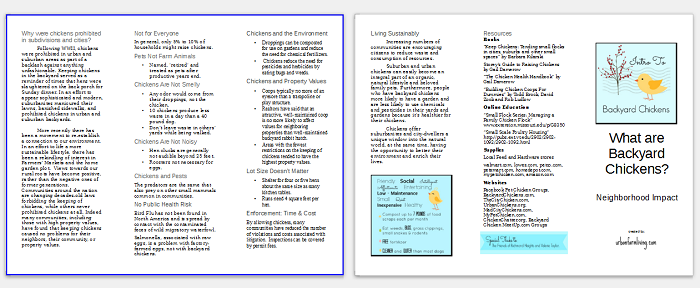 (There is no purple line around the document in the download files – this is from my print preview.)
LiberOffice Document (.odt) Version
Ideas on how to make this brochure better?  Leave your suggestions in the comments section below.